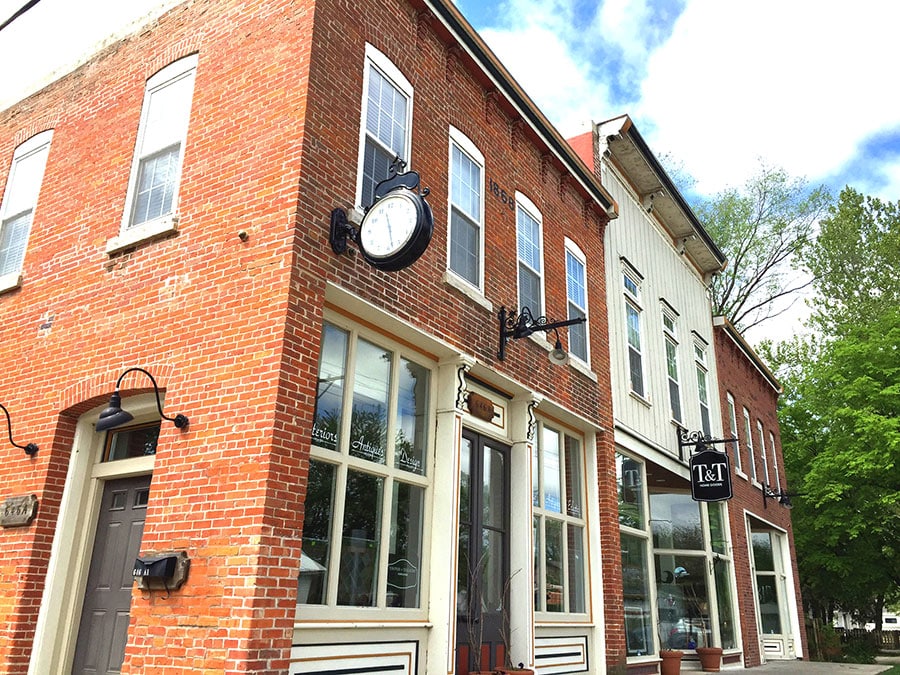 Locust Street Marketplace
Drive north across the bridge over the Kansas River, take a quick right on Locust Street, drive a few blocks to 7th and you will discover a charming little shopping district in North Lawrence known as the Locust Street Marketplace. It's off the beaten path and many people find out about it by word of mouth from others who have been pleasantly surprised by their experiences there.
The Locust Street Marketplace has shops with unique home décor, antiques, re-purposed furnishings, charming accessories and perhaps even vintage clothing. The store-fronts are picturesque and inviting, welcoming you inside for some leisurely browsing.
There are several restaurants and coffee houses nearby to complete your outing, and we recommend taking a camera – the photo opps are plentiful. The shops aren't open every day; some of them only on Friday and Saturday, so you will want to plan ahead. Another helpful tip: the merchandise sells quickly so when you see something you like, don't take too long to make your decision (similar to the real estate market in Lawrence right now).
Enjoy your Saturday paper and then take a drive across the bridge to Locust Street.