NEWS & INSIGHTS ABOUT LAWRENCE REAL ESTATE
Find inspiration for your home, local real estate insights, and market trend information for Lawrence and Douglas County.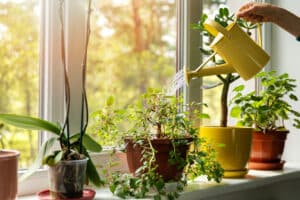 fun stuff
House plants – big and small – have been popular in home design for decades, and the trend has grown in the past 18 months. The pandemic resulted in a "botanic boom." Why? Because, for many, indoor plants became a link to nature when we were afraid to leave the house.
Read More »