NEWS & INSIGHTS ABOUT LAWRENCE REAL ESTATE
Find inspiration for your home, local real estate insights, and market trend information for Lawrence and Douglas County.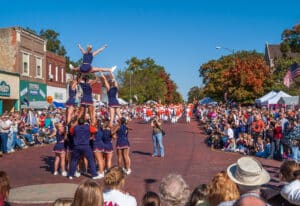 neighborhoods
Stephens Real Estate has an office on High Street in the heart of Baldwin City. This beautiful town still features hand-laid brick streets and wonderfully preserved historic homes, as well as high-quality construction in several new subdivisions.
Read More »