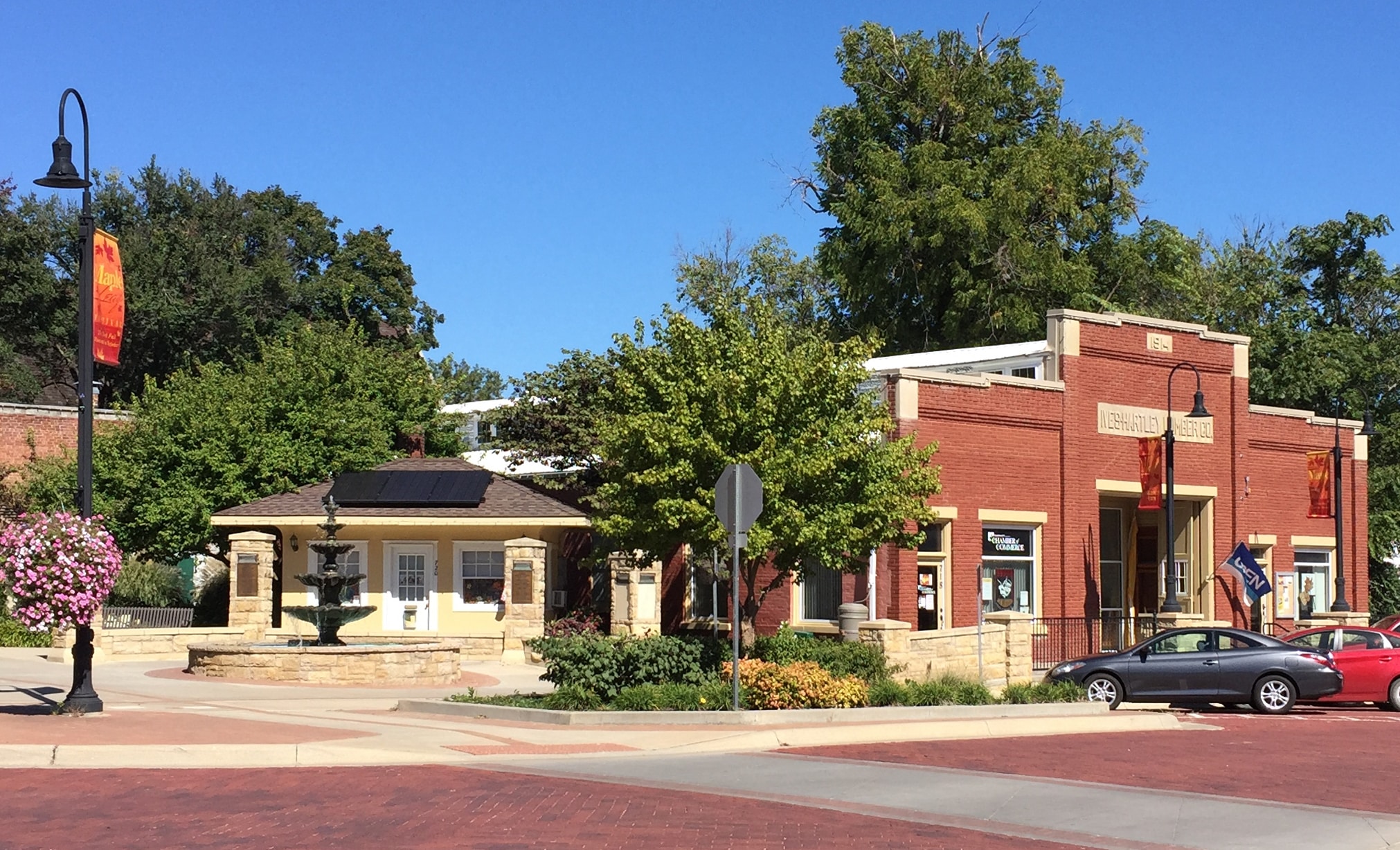 Life is Good in Baldwin City.
Stephens Real Estate has an office on High Street in the heart of Baldwin City. This beautiful town still features hand-laid brick streets and wonderfully preserved historic homes, as well as high-quality construction in several new subdivisions. Our Baldwin agents enjoy the relaxed pace and interesting elements of their small town.
Baldwin City is home to Baker University, established in 1858 along the Santa Fe Trail. The first university in Kansas, Baker is a private, liberal arts university. Its park-like campus has been called a "Midwestern Hidden Gem" and has three buildings on the National Register of Historic Places.
One hundred years after the university was founded, the Maple Leaf Festival was born. This community event was inspired by a Baker University biology professor, Dr. Ivan Boyd. The third weekend each October, the festival is the best place to enjoy the area's maple leaves in all their glorious color.
History lovers will find interesting sites and stories of yesteryear, with the Black Jack Battlefield and Robert Hall Pearson Park nearby. Here John Brown, a fierce opponent of slavery, led his militia against a pro-slavery force in The Battle of Black Jack, considered by many to have been the first battle of the American Civil War.
Wherever you choose to live in Douglas County, Stephens Real Estate is ready to help you find your perfect home. With offices in Lawrence and Baldwin City, our team of real estate professionals is second to none. Ready to buy or sell? Start with Stephens.
What our Baldwin Agents have to say:
"I feel lucky to live and work in Baldwin City, home of the Maple Leaf Festival."
— Debbie Morgan
"I have lived and worked in Baldwin City my entire life and love it here. Wouldn't want to be anywhere else."
— Robyn Elder
"There's great hunting and fishing around Baldwin; 
part of the reason I love living here." 

— Clayton Slavens
"One of my favorite things about living in Baldwin City is the sense of community and pride found here."
— Denise Bridwell