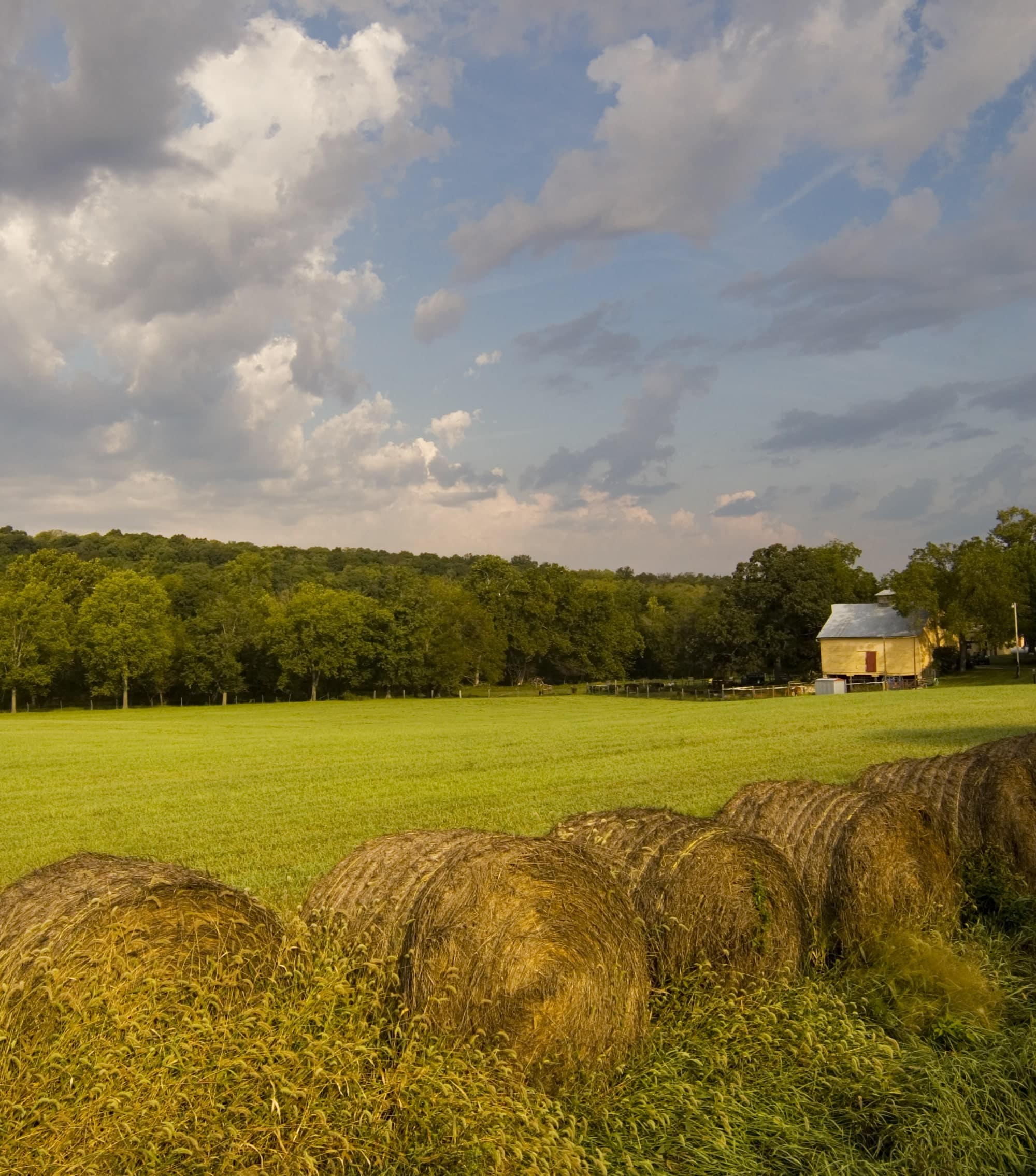 Douglas County's Rural Beauty.
Douglas County features some incredible landscapes surrounding the city of Lawrence. Carved by the Kansas River Valley and Wakarusa River Valley, the area unfolds with gently rolling hills of trees surrounding the prairie and farmland. And the sky seems to go on forever. 
The smaller incorporated communities in Douglas County which offer an alternative to Lawrence are Eudora, Baldwin City, and Lecompton. They are small towns with intriguing features such as Blue Jacket Winery in Eudora, Baldwin City's annual Maple Leaf Festival the 3rd week of October each year, and Lecompton's Territorial Days event each summer. 
Located only four miles west of Lawrence and the University of Kansas is Clinton Lake State Park. The park is open year-round and features swimming beaches, fishing, boating, camping, hiking, golf, and the Mutt Run Off-Leash Dog Park. 
To get a breath-taking view of Lawrence and the surrounding countryside, be sure to make plans for a picnic at Wells Overlook Park. The park, open from 6 am to 10 pm every day, features a wooden tower overlooking Lawrence to the north and vistas of the county in every direction.
Lone Star Lake is to the southwest of Lawrence offering fishing, boating, and camping. Just northwest of Baldwin City is Douglas State Fishing Lake which provides hunting, fishing, and limited camping. Other parks around the county include Black Jack Park, the Ivan Boyd Prairie Preserve, and Robert Hall Pearson Memorial Park.
Dreaming of life in the country? Stephens agents know Douglas County, and they have the experience and the connections to help you find the home that's right for you. When you're ready to buy or sell, Start with Stephens.