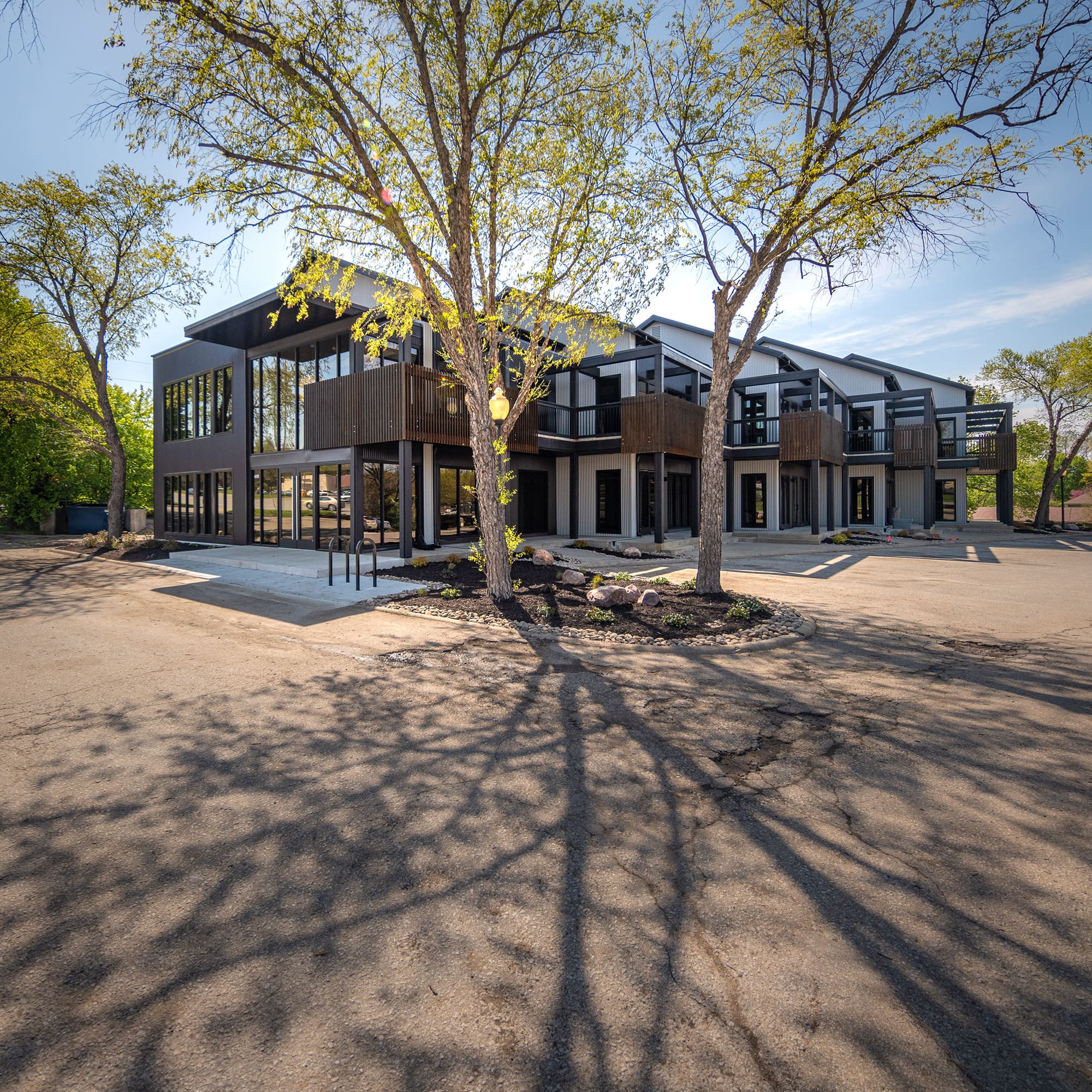 We Have Made a Smart Move.
Since 1978 Stephens Real Estate has been a solid and stable presence in Lawrence. "We were at our old location for over 40 years, and it served us well," says broker and co-owner Chris Earl. "But it's time for a new space with upgraded technology as well as more meeting and collaboration space." So, as you may have noticed, what was formerly known as the Stone Meadows Square shopping center at 6th and Lawrence Avenue has had a complete renovation, and Stephens Real Estate has taken up residence there.
Our company is committed to remaining a full-service agency in a world where many provide less and less service. "We are continually innovating, educating, and improving to ensure our clients enjoy the highest level of personalized service from agents who are the best in the business," says co-owner Oliver Minnis. "We believe people work best around others, and this building is an investment in our people and the work they do independently and together."
"We refer to this area as midtown. It feels like part of Lawrence as a whole – not closer to the west side or the east side," says Chris Earl. "After looking and assessing, we decided to move just a block down the street because we really love this area." Stephens is occupying the entire 2nd floor and about 40% of the lower level; the remaining space is being leased.
After 43 years of helping folks find their perfect new digs, we've found some new digs of our own. We're still the same Stephens Real Estate you know and trust, just with a new address.
Find us at:
 600 Lawrence Avenue
Lawrence, KS 66049
785.841.4500
stephensre.com