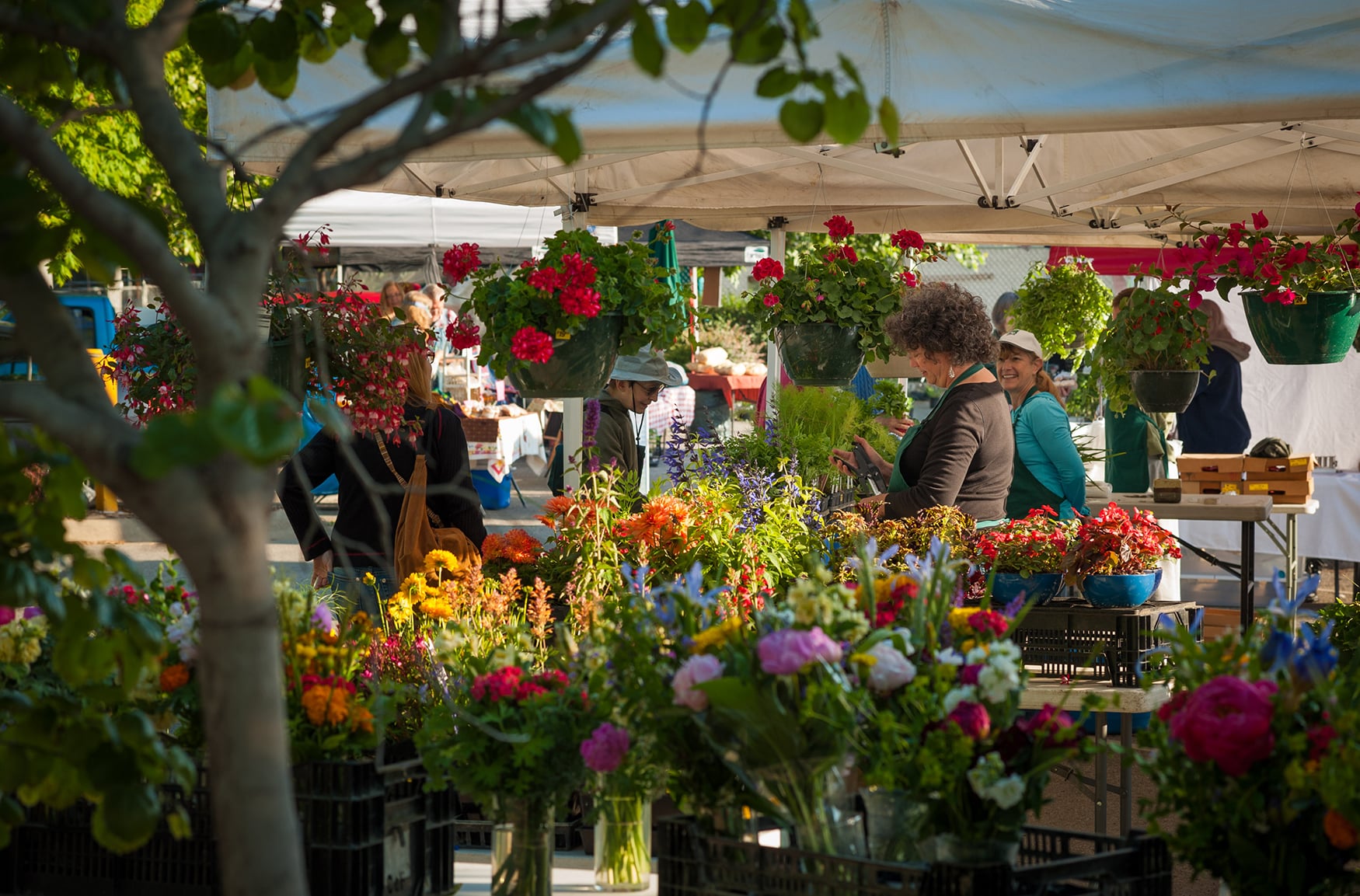 Shop Local at the Lawrence Farmer's Market.
Picture this: you're strolling through a farmer's market on a sunny Saturday morning; heirloom tomatoes, local honey and fresh-cut flowers at every turn. Children laughing, adults walking along with their dogs, music playing… Sounds like a scene from a movie, right? 
Anyone in Lawrence can enjoy that experience on Saturday mornings or Tuesday evenings during the growing season. Enjoy local vegetables, fruit, honey, meat, flowers, crafts and music. During the 2021 season, the market at 824 New Hampshire Street runs from April 10 to November 20, 7:30 a.m. to 11:30 a.m. There is also a Tuesday Market from May 4 to October 26, 4 to 6 p.m. at 1141 Massachusetts Street (NW corner of South Park).
Locally grown, fresh, organic food along with the sense of community found in a farmer's market is appealing on several levels. You can eat healthier, support local farmers, enjoy time with family and friends, and find seasonal produce that's just bound to taste better. Plus, the local farmers and growers will take time to chat with you about this year's harvest and offer suggestions or recipes. We recommend a visit to the Farmer's Market soon. We think you'll walk away with great memories of your time there.
Visit lawrencefarmersmarket.org to see the long list of vendors, learn how to join or volunteer.