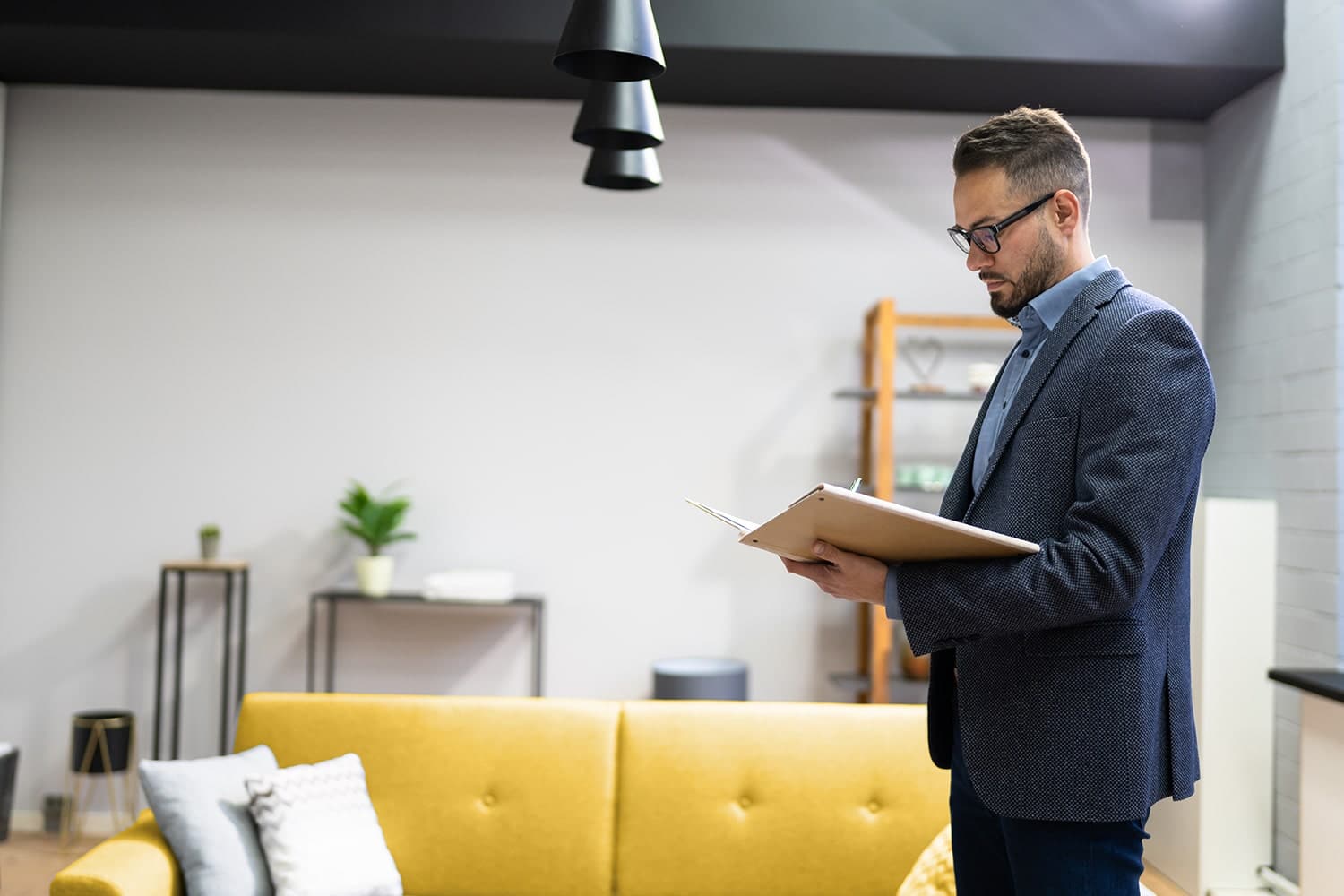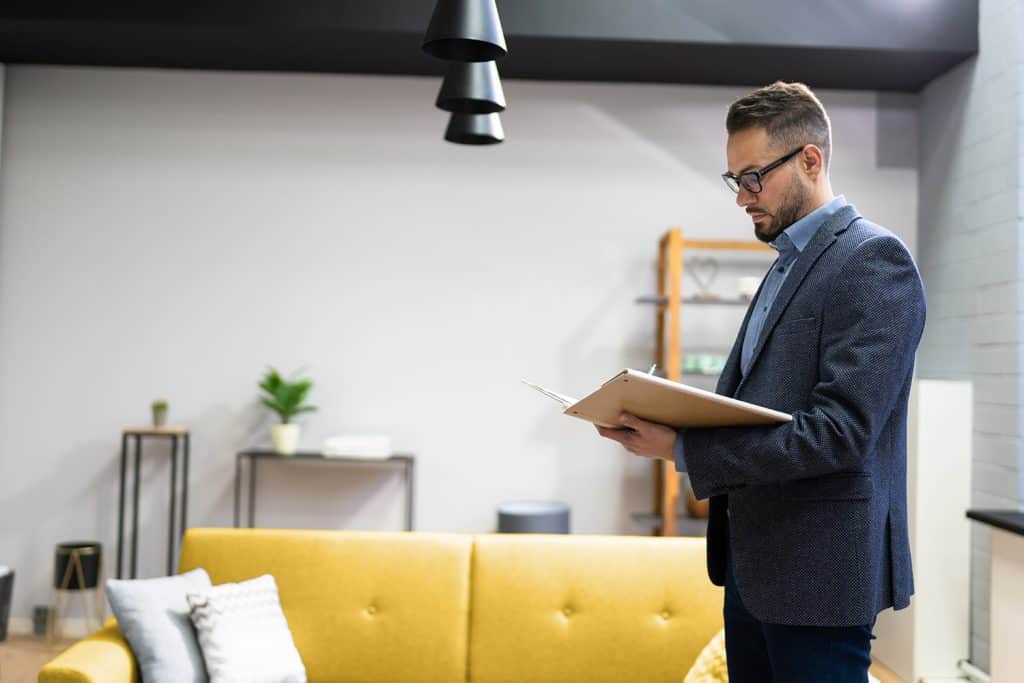 Your Guide to Home Appraisals
Whether you're applying for a mortgage, refinancing your existing mortgage, or selling to anyone but an all-cash buyer, home appraisal is a key part of your transaction. While home appraisal is usually done to protect the lender's interest, it benefits homeowners and potential buyers, too.
A high valuation can increase a homeowner's equity and raise the limit of mortgage refinancing. And for homebuyers, an appraisal gives them confidence that they're paying a suitable price for their new property. It may even remove the need for private mortgage insurance (PMI), making their purchase more affordable.
Home appraisals tend to be straightforward affairs. But since they're vital to mortgage approval, it's important to know how they're conducted, what you can expect, and how to influence the outcome in your favor. By reading this short and simple guide, you'll find out everything you need to know about home appraisals. 
What is a home appraisal?
A home appraisal is an unbiased professional assessment of a home's value given by an impartial party. In Kansas, an appraiser must be licensed or certified and have no direct or indirect interest in the sale. They should also have a detailed understanding of the local area and property market to ensure a fair and accurate assessment.
When a person is buying, refinancing, or selling their home, a home appraisal confirms that the mortgage lender isn't offering more than the property is worth. That way, if the borrower defaults on their mortgage repayments and the house is foreclosed on, the lender can make their money back.
If the appraiser's report values the property in the same range as the purchase amount, the mortgage can go ahead. If their valuation is lower than expected, the transaction can be delayed, require a price adjustment, or even be cancelled. 
How does a home appraisal work?
The appraiser will visit the home to carry out a full assessment of all interior and exterior spaces. They also perform additional research regarding the local Lawrence housing market. To present a full and fair valuation, the appraiser will look at:
The size, age, and condition of the home
Number of bedrooms and bathrooms
Major systems, features, fixtures and home appliances
Structure and construction materials
Repairs, updates, and improvements (performed and required)
Curb appeal
Property location and the local area
Comparable homes in the local area (called "comps")
Once the appraiser has completed their in-person assessment and finished their research, they write an appraisal report. To ensure consistency throughout the market, most appraisers use the Uniform Residential Appraisal Report for single-family homes from the Federal National Mortgage Association (FNMA), often called Fannie Mae. This report includes:
An analysis of and conclusions about the home's value based on their inspection
An explanation of how square footage was calculated
A street map detailing property location and comparable sales
An exterior building sketch
Photos of the front and back of the property, and of the street
Supporting information, including market sales data, public land records, and public tax records, all of which are used to help determine fair market value
This report is then submitted to the mortgage lender. If it meets their expectations, the closing process can move ahead to mortgage underwriting. The underwriter uses the report to assess the potential risk of the mortgage loan.
How much does a home appraisal cost?
A home appraisal for a typical single-family home tends to cost around $500-$700. The precise cost varies depending on the type of loan and requirements of the lender. This cost is usually paid by the buyer.
In our market, most appraisers charge a flat fee, whereas others charge by a certain amount per hour. 
How long does a home appraisal take?
The actual inspection of a property shouldn't take more than one or two hours, depending on the size. You can expect the appraiser to take around 7 to 10 days to visit the home, complete their research, and deliver their report. Of course, the precise amount of time depends on the complexity of the appraisal and the appraiser's availability.
How to prepare for a home appraisal
For buyers
Since buyers generally aren't allowed to attend home appraisals, there's very little you need to do. Simply pay the appraisal fee and wait for the report to be submitted.
If you'd like to take a proactive stance on the home appraisal, you could ask whether the lender's chosen appraiser is affiliated with them, and about their qualifications and experience. If you're not satisfied with their choice, you could then request that they choose a different service provider.
For sellers
The best way to prepare for a home appraisal as a seller is to improve the appearance of your property, both inside and out. Since the physical appearance, condition, and functionality of your home can have a serious impact on the final valuation, even simple changes can make a big difference.
 Make sure to tidy up, dust, and clean each room to give the appraiser a great first impression. You might also want to make some changes to the décor to give your property a homely and welcoming atmosphere.The same process for marketing the home to a buyer should be implemented when preparing for the appraisal.
For refinancing
Preparing for a home appraisal for refinancing is much the same as preparing for a sale. If your home seems poorly maintained or has significant issues, your appraisal is likely to be lower than you'd hoped.
While buyers can't usually attend home appraisals, homeowners looking to refinance their mortgage can. Take this opportunity to tell the appraiser about how you've improved your home, new features you've added, or the property's most appealing qualities to help them determine a suitably high value.
What hurts a home appraisal?
The factor that has the biggest influence on your home appraisal is location. A property that's in an undesirable, busy, or poorly maintained neighborhood with no grocery stores or other amenities nearby will always fetch a lower price. And if your home is particularly unique and there are no comparable sales, it can be tough for the appraiser to determine a suitable value.
These, of course, are out of your control. But there are plenty of factors that hurt a home appraisal that you can do something about:
Repairs and mess: Any signs of disrepair or poor condition are sure to drop appraisal value, even if they're just superficial. So take care of any repairs that are within your budget, and tidy and clean your home before putting it on the market.
Curb appeal: If your property looks badly maintained from the street, it's likely the appraiser will form a negative opinion of its value before setting foot inside. Address light repairs, cosmetic flaws, and maintenance requirements on the exterior of your property to make a great first impression.
Personalized decoration: Potential buyers want to picture themselves living in your home. But decorations are overly personalized, like a mural of a family photograph on the living room wall, can make this difficult. Remove, update, or paint over particularly personalized aspects of your home to give the appraiser confidence that the property could sell with ease.
Outdated plumbing, electrical systems, and HVAC: If your major systems are out of date, it's likely a buyer would need to replace them soon after the purchase. Since this can be very expensive, the perceived value of your home will drop. To ensure a strong valuation, update these systems and provide proof to your appraiser.
Structural and other construction materials: Asbestos insulation, lead paint, and other hazardous materials pose a serious health risk. Similarly, old windows, doors, roofing, and siding that offer poor insulation will increase a buyer's energy bills. 
Buy or sell at a great price with Stephens Real Estate
Preparing for a home appraisal helps you get the valuation you're looking for. But long before you reach that stage, you'll need a knowledgeable and experienced real estate agent to support you in your mission.
Stephens Real Estate has over 45 years' experience in buying and selling properties in Kansas. From our offices in Lawrence and Baldwin City, we've worked hard to develop deep connections with the local community. That's given us the knowledge and experience we need to match buyers and sellers effectively for quick, lucrative sales.
For personalized service from the best real estate agents in the business, contact our expert team today.