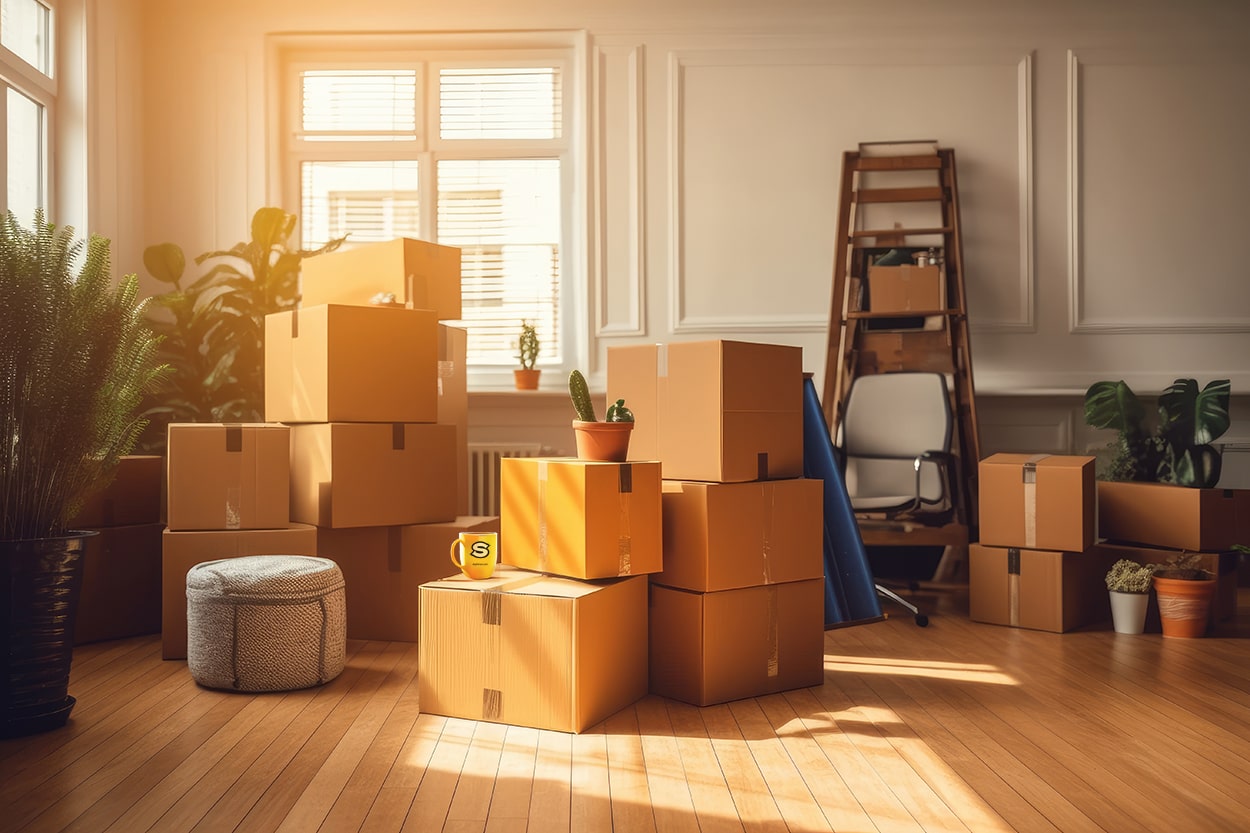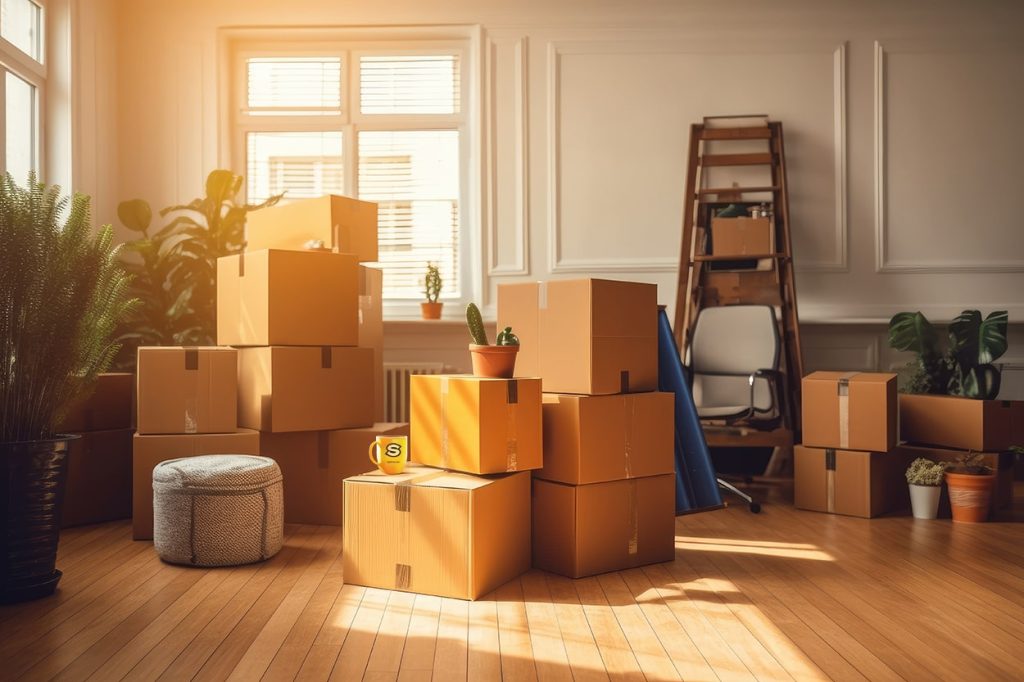 Easy Packing Tips to Simplify Your Move
Moving to a new home often takes months of planning and can feel more like a chore than a new adventure. But once you start packing away your belongings, the excitement becomes real.
Unfortunately, packing can also be very stressful and time-consuming. Not only is it tough to organize your belongings efficiently, but there's also a risk of damaging them.
The best way to make packing easier is to know ahead of time how you'll approach the task. Simply follow our easy packing tips for moving to discover the best way to pack a house to move.
Packing tips for moving
1) Declutter before you begin
Chances are you own plenty of things you don't actually want or use. So before you start packing your first box, go through your belongings and clear out your clutter. If you don't like throwing away perfectly good possessions, consider donating them to charity or giving them away on Facebook Marketplace.
Decluttering your home means you'll have less to pack and unpack. As well as saving time and hassle, it also means you can start life in your new home with a clean slate and a clear mind.
2) Book moving services early
If you're planning to hire a moving service, or book painters or cleaners for either home, make sure you do this well in advance. Leaving it to the last minute could increase the cost. And if you're moving during peak moving season (generally mid-May to mid-September) you might not be able to book them at all!
3) Start packing early
There are some items you'll be using right up until the day you move, like hairbrushes and crockery. But things you use infrequently like winter clothes, fancy dishes, and books can usually be packed long before you go.
We recommend packing these up to two months prior to moving home. Since you'll have less and less to pack each day, you'll be relaxed and well prepared by the time moving day arrives.
Keep Reading: Guide to Selling Your House near Lawrence KS
4) Pack your essentials separately
The last thing you want to do after a long day of moving is to rummage around in half a dozen boxes just to brush your teeth. So rather than bury your everyday essentials like toiletries and medications, keep these in a separate suitcase or carry bag that you can access easily. That way, you can keep to your usual schedule without needing to unpack the moment you arrive.
5) Buy plenty of packing materials
To safely and thoroughly pack all of your belongings, you'll probably need the following materials:
Strong packing boxes
Bubble wrap
Packing paper
Packing tape
Permanent markers
A box cutter
Garbage bags
Rather than run back and forth to the store every time you need something, buy plenty of these before you start packing. Remember, it's always better to have too much than not enough. You can use excess materials to box things up for attic storage or to mail anything you sell on eBay or Amazon.
Also, if you hire a moving service, they'll have all the equipment they need to move your furniture and appliances. But if you move home often or aren't hiring a service, you might want to buy, rent, or borrow the following equipment:
A furniture dolly
Furniture pads
Furniture covers
Tie-down straps
Rope
With these, you can move big or heavy items easily and safely.
6) Get a truck with a loading ramp
Hiring a truck rather than paying for a moving service? Then make sure you get one with a loading ramp.
Lifting heavy boxes and furniture to get them in the truck adds extra time to your move and puts you at risk of injury. But with a loading ramp, you can push, wheel, or carry them right in with no hassle.
Packing checklist for moving
1) Use boxes of the right size
Rule number one of packing for your move is this: put heavy items in small boxes and light items in big boxes. Doing so means no box will be too heavy to lift, which makes your move much easier and lowers the risk of breakages.
If you have to mix items of different weights, but heavier items at the bottom of the box and lighter ones at the top.
2) Don't mix items from different rooms
By using separate boxes for separate rooms, you can move each one to the correct place as soon as you arrive. That means you don't need to block up a whole room or hallway with boxes and you can unpack quickly and easily.
3) Fill empty spaces
If your boxes are unbalanced or loosely packed, they can be very difficult to carry. Fill empty spaces with packing paper to keep your possessions safe and secure.
Or, better yet, fill them with clothes, towels, and other soft items. Although this can make it harder to locate certain items when unpacking, it helps reduce the number of boxes you have to move.
Keep Reading: Your Guide to Home Appraisals
4) Label your boxes
It's tough to remember what's in each box just by looking. So before you seal them, write which room the box is for and what it contains on the side in permanent marker. That way, you'll know exactly where it needs to go when you arrive at your new home.
You might also want to number each box and keep an inventory list in a notebook or on your smartphone to keep track of what you've packed. This lets you make sure no boxes were lost in transit.
5) Seal boxes firmly
Once you've finished packing and labeling a box, you'll need to close it up with packing tape. But don't stop there. Seal all the edges and corners with packing tape as well to keep the box from breaking during the move.
6) Pack a separate welcome box
Unpacking moving boxes is usually much easier than packing them. But you probably won't want to start unpacking the moment you arrive. So make sure to pack a separate box with everything you'll want to use right away, like coffee, cleaning supplies, and whatever you'll need for dinner. Use your first night to relax and settle in, and leave the job of unpacking for the morning!
Follow us on social media and be ready for your next move
If you're looking for the best way to unpack a house to move, you may not be ready to sell again anytime soon. But when you're ready, Stephens Real Estate is here to provide you with the best support and service around.
The talented agents at Stephens Real Estate have been helping people buy and sell properties in Kansas for over 45 years. With deep links to the local community, we have the knowledge and experience to match buyers and sellers quickly. And we provide valuable insight and advice at every step for a smooth and relaxed process.
Follow us on Facebook, Twitter (X), Instagram, or Pinterest to make sure you're one step ahead when it's time to sell.